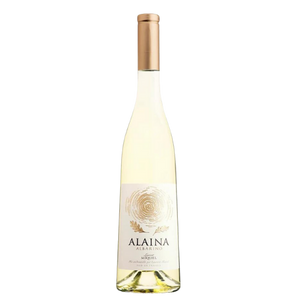 Aude IGP, France - 100% Albariño
Aromas of lemon peel, lime zest, green papaya, and an intriguing hint of lily. The palate unfolds with flavors of pears, complemented by citrusy and tropical fruit nuances, with a touch of brine. The experience concludes with a modest 12.5% abv, ensuring the wine remains delightfully refreshing.
Pairing Suggestions: Chicken dishes, vegetarian creations, and seafood pasta find a harmonious companion in this wine. Its zestiness highlights the flavors in tangy goat cheese and amplifies fresh citrus salads. The wine's crisp profile complements light tapas, making it an ideal choice for social gatherings. For those seeking a fusion experience, it pairs surprisingly well with sushi rolls, especially those with a hint of citrus or avocado.