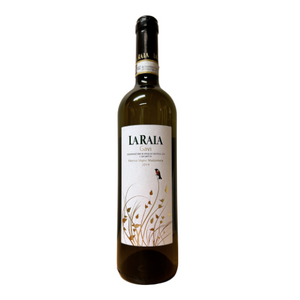 Gavi, Piedmont, Italy - 100% Cortese
Aromas of orchard fruit, wildflowers, honeysuckle, and stone. The palate is lively yet balanced with citrus fruit, candied lime, and mineral slate. 13% abv. This wine is Organic & Biodynamic.

Pairing Suggestions: Light fares and seafood, grilled asparagus, green beans, spinach salads white shrimp, goat cheese, pine nuts and lemon zest. Roasted chicken, pastas, cold pasta salads, and grilled white fish.