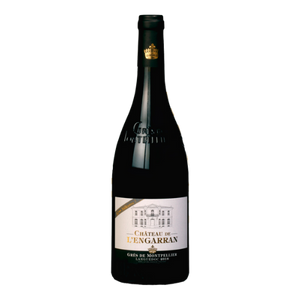 Languedoc-Roussillon, France - 45% Syrah, 31% Grenache, 13% Mourvèdre, 11% Cinsault
Aromas of blackberry and crushed strawberry, thyme, laurel, and white pepper. Supple and velvety, with black and red fruits along with smoke and a touch of chocolate.
Pairing Suggestions: Try it with roasted meats, prime rib, shoulder stuffed with porcini mushrooms, fire pot but also flat raised: couscous, tajine, deli meats of country and why not a slice of foie gras.